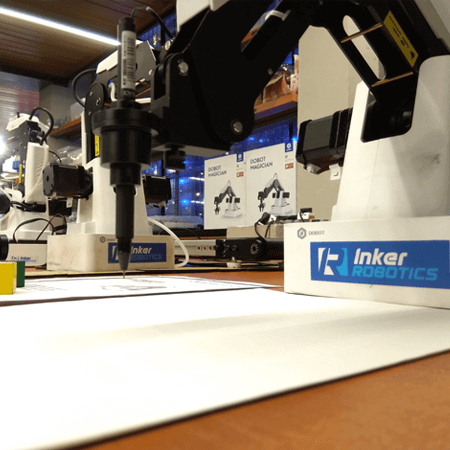 You'll not be just meeting techies here; we have great academicians, a visionary management, hyper curious R&D team, a few resourceful robots and a team of efficient trainers who'd help you be #BeFutureReady.
An emerging startup specialized in ROBOTICS and futuristic technologies having a spectacular 4500 sq. ft. in-house future ready space for research & development. Our Robotics Lab won the award for Best Robo Lab Setup in India at STEM SUMMIT 2019 held at IIT Delhi.
Master Futuristic Technologies
at INKER as we believe learning is for all ages and knowledge transfer must be unbiased and affordable..
Inker Stategic Partnership Program
A lifetime opportunity to partner with the future through the most dynamic multi-faceted technology driven organization
World Class AI-Enabled Robotic Lab
We define, design, transfer and drive emerging technologies from our fully functional, state of the art facility
The Future Is
Engineered Here
At INKER, we won't laugh it away when we
hear a kid saying, "I wish I could have a robot to polish my shoes every day!". We hope that you too won't. We will help that kid to BUILD A ROBOT!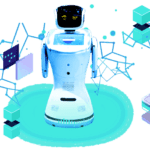 Anybody can build a Robot. Sounds preposterous, doesn't it? But for us at Inker Robotics, it's our ideology. Because we believe that, with the right guidance and exposure to real-world Robotics…